When most people go on vacation, they like to relax. When I go on vacation I like to relax, I just relax in a different way. My idea of relaxation, on any vacation, is visiting the fitness studios that the locals swear by. I love to experience the differences in styles from each studio, as an instructor, this is a way of continuing education and bringing variety to my own classes for my clients. This trip to New York City was no different. The trip was a total of 60 hours, and we managed to fit in 3 fitness classes amongst the other activities. After extensive research, we decided to go to SLT (Strengthen, Lengthen and Tone), Rumble and ModelFIT.
The first on the schedule was SLT. SLT is a pilates based workout that uses a mega former machine for the workout. A mega former is an updated and larger version of the machine designed by Joseph Pilates himself called the reformer. Both apparatuses use spring tension to build strength, and while the reformer is a fabulous workout the mega former has more options and attachments for a unique type of workout. This workout was a full body workout, and focused on working the muscles to fatigue. There was a lot of shaking in this class! I found so many new movements and exercises that I have never experienced in that way before. I will say that at 4′ 10″ some of the exercises were difficult to position, but other than that this was the perfect class to start the New York fitness tour.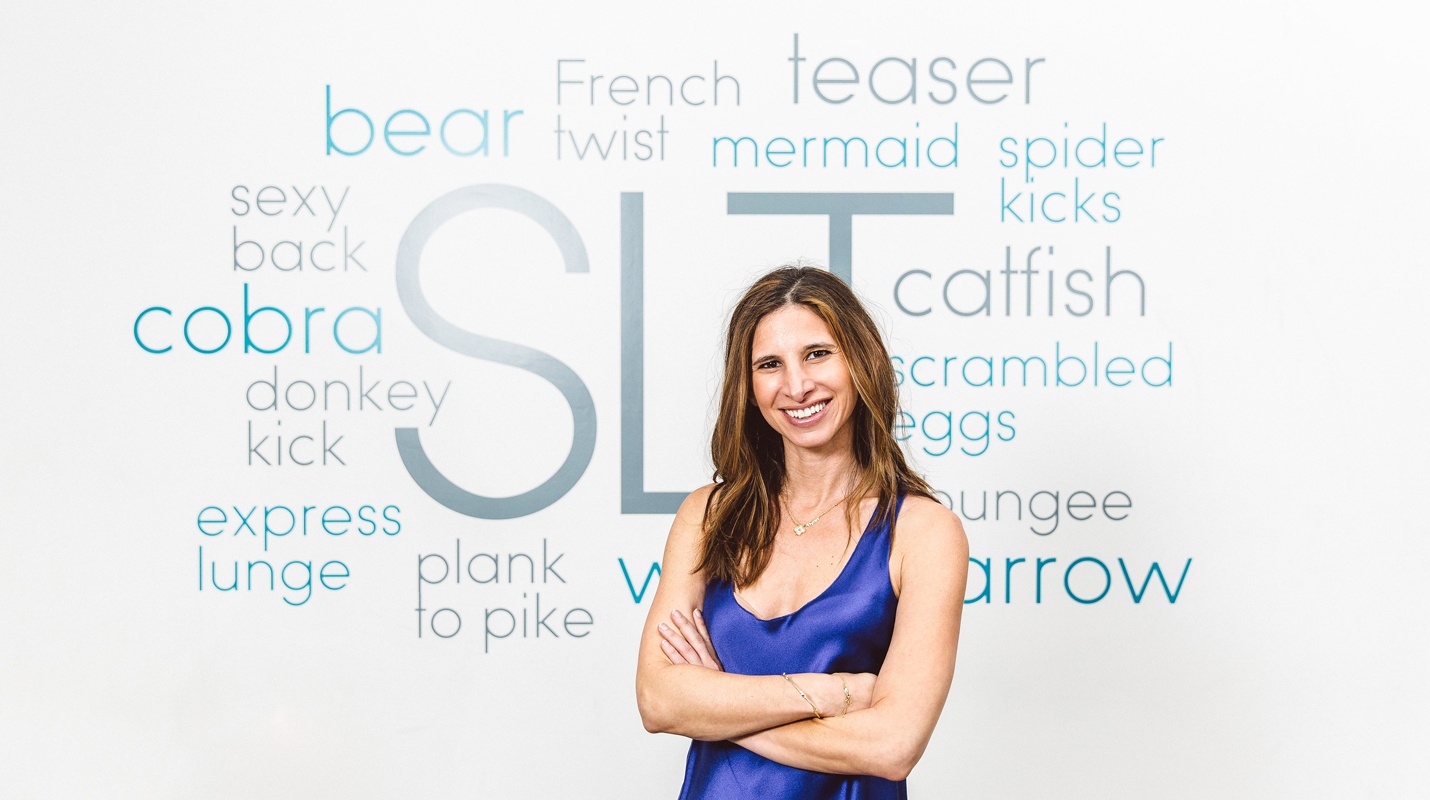 From SLT it was important to fuel the body properly, so we walked, shopped and ate on the way to our next stop: Rumble. Rumble is a boxing style workout that incorporates weights and other exercises. Rumble is set up in two sections, the bag section and the weights section. Each participant signs up for a number and goes to either that bag or that weight bench to start. From the moment the class starts to the very end, it is an action packed cardio experience. The instructor runs you through a set of basic punches, and from then on you learn the combinations based on the number associated with the punch. For anyone who had done OrangeTheory, this workout is set up very similar, just swap out the treadmill section for the punching bag. Rumble is currently only in the New York area but is expanding to other large cities very soon. I am very excited to come back to this unique and fun workout, I was drenched in sweat by the end and happy about it!
On the final day, before we headed to the airport it was time to squeeze in another workout. That is when we tried ModelFIT. ModelFIT is a workout that focuses on creating lean, fit and strong bodies. The program uses a variety of different types of equipment, and in a given class you could use all or none of the extras. These could be weights, ankle weights, bands, gliders, a pilates ring, resistance bands or steps. The class is an hour long and the entire body gets worked. It is a mix of different types of movements, often focusing on the small and isolated muscle groups so as to not build bulk within the muscles. As the name suggests, this studio is trying to achieve the classic model look.
If I had more time there are a few (kidding, SO MANY) studios and workouts that I would love to try. That just means that there is more to explore for next time!